Position of the department in the organisation
Cross-Ocean B.V. is a 100% owned subsidiary of COSCO Shipping (Europe) GmbH. Cross[1]Ocean B.V. consists of two departments: the general agency department and the logistics services department. Our general agency department (GAD) delivers husbandry activities to COSCO Shipping vessels and third-party vessels for which Cross Ocean has been nominated as agent. The focus of our Logistics Services Department (LSD) is on providing forwarding and customs services not only in-house to our COSCO organization but mainly to third party customers. Cross-Ocean B.V. is also appointed as marketing and sales agent for COSCO Shipping Specialized Carriers Co., Ltd. This part of the COSCO group is active in the heavy lift and break-bulk shipping services.
The position outlined below is within the Logistics Services Department.
Context and the aim of the position
The Operator Logistics Services reports directly to the manager and the assistant manager of the department. In his of her role the person must not only demonstrate a wide knowledge and independent fulfilment of the position but also guide the more junior team members in their day-to-day activities.
The main responsibilities of the position are:
To process forwarding and booking orders from the moment of order acceptance up to invoicing and take responsibility for the quality of the service rendered during the full execution cycle.
To liaise with carriers and sub-contractors on rates and conditions and properly register them in line with the vendor procedures in place.
To give guidance to the junior team members and assist them in case of questions.
The main activities to perform:
To process and execute forwarding orders.
To handle inbound/outbound cargo for Dutch market as well as other countries
To liaise sub-contractors and customers on order execution and cost
To update and register data in the FITON system on forwarding and invoicing jobs
Competencies:
To be able to keep the overview and set the right priorities when required.
To act as a member of the team and assist and guide where needed.
To be a good communicator and listener to identify the requirements of the customer.
Education and experience
Education on MBO level in logistics coupled with at least 1 year working experience as a freight forwarder in an international working environment.
Your command of the English language is good, both in speaking and writing.
➔ Please send your motivation letter and resume to recruitment@coscoshipping.nl
Operator Logistics Services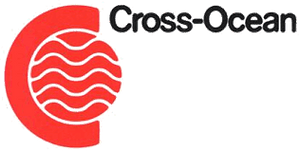 Operator Logistics Services